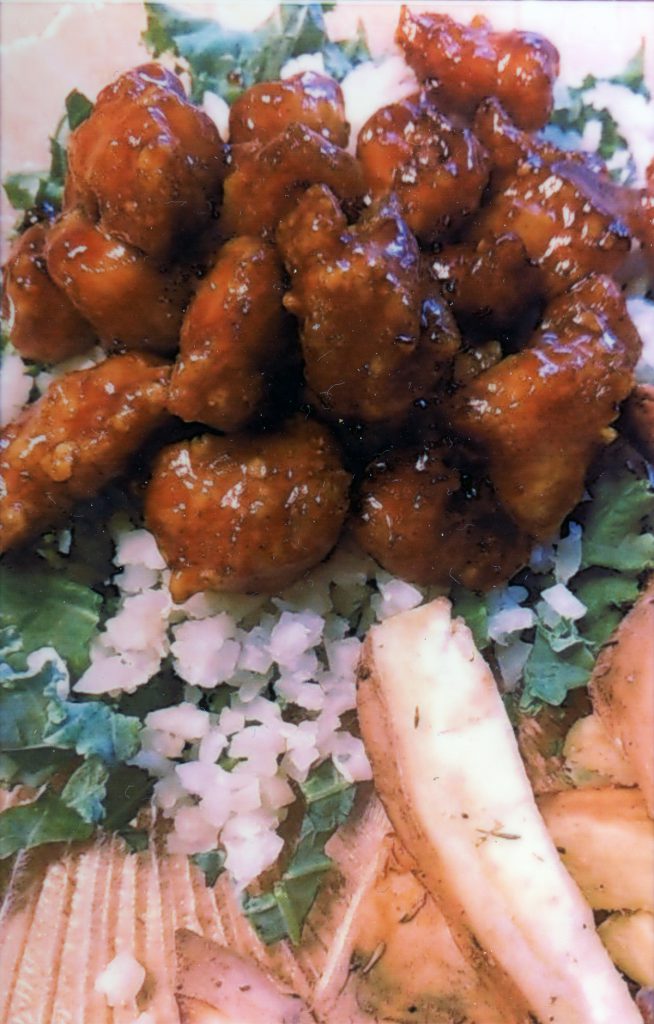 Ingredients:
3 T coconut oil or tallow
3 lbs. chicken breasts, cubed
6 T arrowroot
1/2 cup fresh orange juice
1/2 cup coconut aminos
1/2 cup maple syrup
2 tsp Himalayan pink salt
1/2 tsp turmeric powder
2 tsp ginger powder
2 tsp onion powder
green onions – to taste
Melt oil. In large bowl, toss chicken into oil. Add arrowroot and toss to coat. Place chicken in air fryer (do in batches depending on air fryer). Set temp to 340° and fry for 18 minutes, stirring halfway through. While that's frying mix all other ingredients, except green onions. Put in fry pan and heat on MED/LOW to simmer. When chicken is lightly browned, transfer to the fry pan and coat with the sauce. Cook until desired thickness. Stir in green onions and serve with cauli-rice, kale and white sweet potato fries.
Prep. time: 20 min.
Cook time: 30 min.
Serves: 6-8